Did you know that fishing line can be used in crochet projects to make them hold shape? Read on!
Have you ever noticed how neat and perfect those Russian crochet hats look? Notice the edges and decorations?
(Please Note: For your convenience, this post contains affiliate links. If you make a purchase through our link, we will make a small commission with no extra cost to you. Thank you for supporting this blog!)
If you or I were to try our hand at making those hats we would go crazy starching and blocking them trying so hard to make them stand still. Do you know how the ladies in the pictures above got their edges to come out so stiff? They used this:
That is a Fishing Line (US link)
(This is the UK LINK HERE). More commonly called the Spenzi Line
and very commonly used in making artificial jewellery. It is also used in beading to hold the beads together and it gives a rather magical effect. You can't see the line when worn but it does it's job of holding the shape. In crochet too, it is used for the same purpose: to give shape to the object yet still remain transparent. When used right this has many advantages. You can use Spenzi line to make the edges stiff and stand out or you can give a curled and spread out appearance. It depends on how you use the wire and how many lines of it you do actually.
How do you use fishing line in Crochet?
Just carry it around with you and make the stitches over it. If you add it just to the very last line in your hat (no not on a cap!) like I did in my Gold and Diamond hat, only the end of the hat will stay stiff, leaving the rest of the hat to be soft. It will be just enough to keep the edge from curly over and around the face. If instead, like in the above picture, I had added it to all the single crochet on the band of the hat, it will stand hard and stiff and away. If you use a very thin yarn or crochet cotton, you can use the wire for the whole hat. The end result will be a very feminine lacy hat and people are definitely going to wonder how you got it too stand so stiff. No starch (no modge podge) either! In what projects can you use a fishing line? You can use it in flowers, edges of hats and collars, decorations of all sorts, any place that you want to stiffen. Spenzi Line
comes in different sizes. I used the size 0.6mm for the Gold and Diamond's hat. You can use a smaller or a larger size but remember that the thicker the wire the more stiff it will be and chances of it being seen. Where can you find Spenzi Line for Crochet? Most craft and crochet places arw stocking them these days but you can most definitely find it in shops that have jewellery making materials. You can also buy it from Amazon! Here is the affiliate Link, US Link here:
Have you used Spenzi Line before? What do you do to get your crochet to hold shape?
Get the pattern delivered to your inbox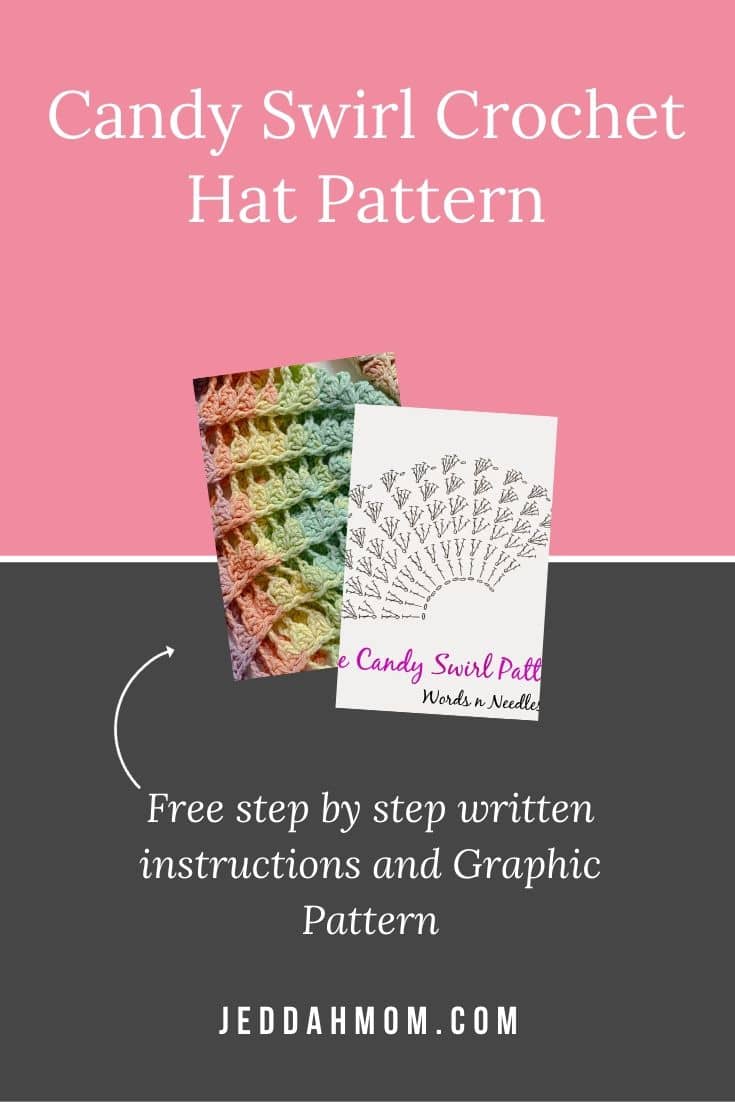 By signing up for this newsletter you are giving us permission to email you with updates about new blog posts, printables, courses, and other resources. We promise never to spam you. Powered by ConvertKit